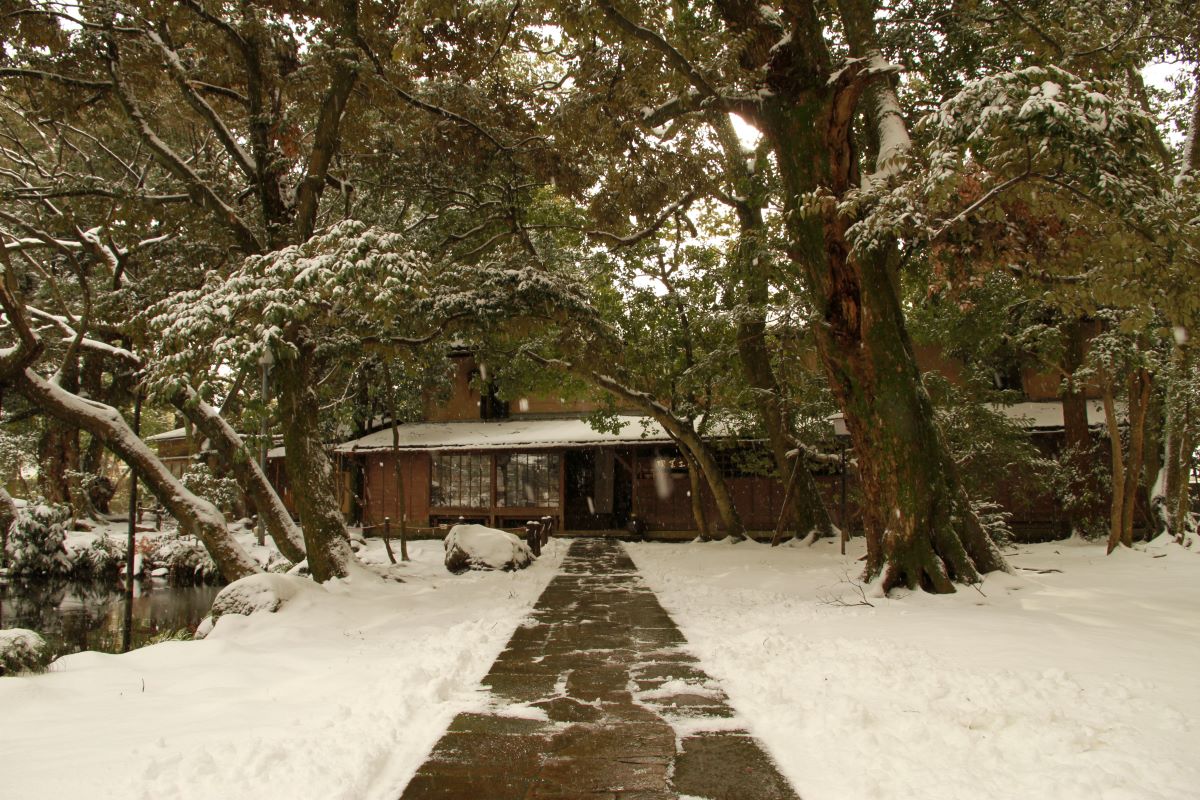 『北陶』は金沢の加賀百万石藩老本多安房守の下屋敷跡庭園内にあります。「兼六園」の手本ともなったといわれるこの庭園は、街の中心部とは思えない静寂さと豊かな自然環境を今に残しています。

工房は築300年以上経った「刀蔵」を改装した建物で、太い梁や柱が昔のまま佇み、裸電球の柔かい光の下で日常を一時忘れ、作陶に集中できる空間です。


Hokutoh is located in the garden of the former Kanazawa residence of Honda Awanokami, a powerful samurai of the Kaga Domain during the early Edo Period.The garden, which is said tohave served as a model for Kanazawa's famous Kenroku-en Garden, makes for an unbelievably tranquil and rich natural environment located in the heart of the city.

The studio is housed in a building that was constructed over 300 years ago to serve as a katana armory. Although the building has since been remodeled, many of the thick beams and pillars from the original construction remain standing today. Now, the studio provides a space where visitors can forget about daily life for a while, concentrating instead on making pottery under the soft glow of exposed lighting.